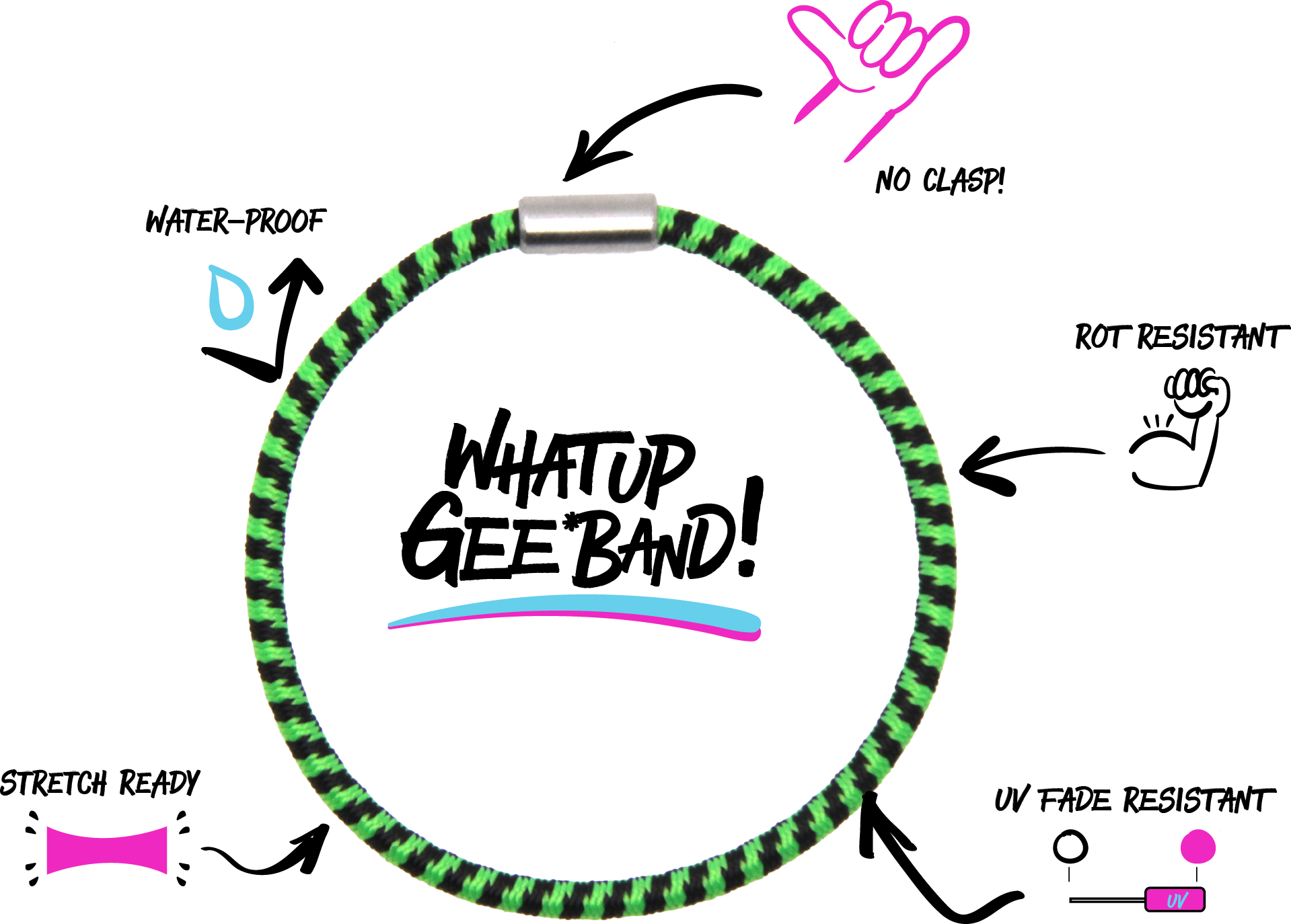 What is the GEE*Band?
Handmade in the USA, the Make Your Great GEE*Band is a vibrant, stretchy bungee band that is 100% unique to you. You tell us your word that empowers you to be great, you select the color combination for your band and your bead color. With an incredible number of color combinations, the GEE*Band will inspire you to rock your personal style with confidence! From beginning to end this band represents you.
GEE*Bands sit snug on your wrist, and because of their incredible durability, are designed to be wearable in any activity, or condition of your lifestyle. That means your great is with you – wherever, whenever. They're UV fade resistant, rot resistant, waterproof, and no clasp makes for easy on/off. They're great, just like you.
Specific Product Spec:
Handmade in USA
Bungee band has stretch and durability
Stainless connector won't rust or tarnish
Plastic letter cubes (12 character max)
No clasp makes for easy on/off
Waterproof (ocean, pool, sweat, you name it)
Rot-resistant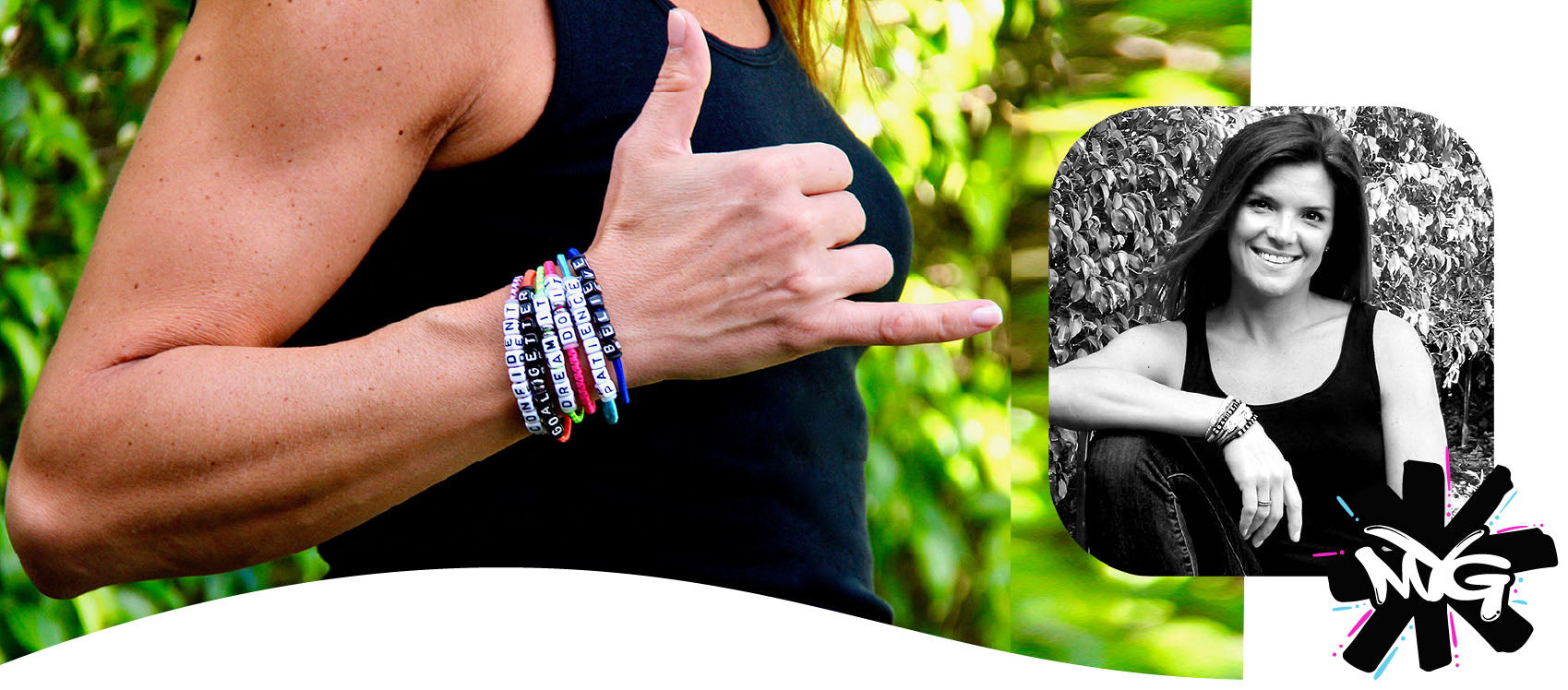 MEET MARILEE - FOUNDER & CREATOR
When life gives me lemons, I make orange juice.
Why? Because I believe in potential. I believe anything can be achieved with a simple reminder of empowerment. I believe in the power of words to keep your focus. I believe in the simplicity of my word to achieve my great.
It's why I created Make Your Great.
I'm an educator and a mom. I've worked professionally with kids of all ages for over 15 years. I see the magic when they realize, "I can do that." I know they thrive when they're empowered. And I want that for every... single... one of them.
Students, artists, rock stars and sport stars. The introverts, the loud-mouths, the musicians and mathematicians. Even you – the mom boss, the dad dude, the side hustler, the fearless leader. It's time to shine, time to make the shift and feel it. Time to thrive; time to unleash your great.
Shatter those glass ceilings. Juice up those lemons.
Let's DO this! 
OUR MISSION
Some days, you feel like you can reach the stars: you run faster, think clearer, focus better, study harder... you feel your greatness down deep inside of yourself. Other days, you need to be reminded you are great, you can succeed, and no goal is out of reach.
We believe a simple word can be your everyday reminder of how awesome, how powerful, how great you are. Imagine waking up everyday believing, "I've got this" with the confidence to tackle the day? The GEE*Band gives you that power.
Make Your Great invites you to discover what makes you the greatest you that you can be. Wear your GEE*Band. Bring powerful change. Be a part of the revolution of people who aim to focus on the positive, who inspire others to exceed their potential, who live a lifestyle of unmatched greatness.
It starts with you. Your word. Your great.